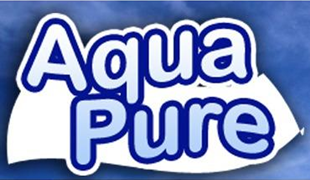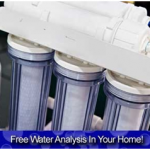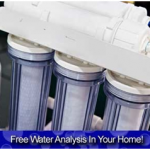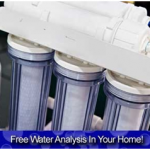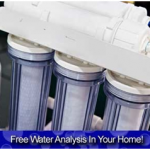 If you have questions about the quality of your water and want to have it tested, Aqua Pure offers water testing. We tests for types of bacteria, total dissolved solids, total dissolved oxygen, hardness, iron content, and more.
A variety of systems can be employed to improve the quality of the drinking water in your home. Some types of systems include reverse osmosis drinking water systems, water purifiers, and carbon filtering.
Aqua Pure offers service of water filtering devices and drinking water systems. We repair most makes and models of water softener systems and filtering devices.
Salt-free water softeners, Water purification, Iron and hydrogen sulfide removal systems, Sediment and turbidity removal systems, Whole house fluoride removal systems, Salt-based water treatment systems, Reverse osmosis water system, Smart water softeners.
Having clean drinking water that also tastes good is achievable, especially with water filter systems and conditioning systems from Aqua Pure. We can offer a complete system that will remove any hard water problems and purify your drinking water.
We offer financing for a new water softener and filter, drinking water systems, as well as rental options. Now is the time to get the best tasting water right in your own home. Aqua Pure offers a FREE water analysis for your home as well.
What Type Of Salt Do You Need?
Rock salt
Solar salt
Evaporated salt
Rust-removal salt
Salt pellets
Salt crystals
Salt rocks
Sodium chloride salt
Potassium chloride salt
For salt delivery or accessories,give us a call at (989) 291-5747 or 1 (800) 355-SOFT (7638).
We have financing and rental options available.
Drain pipes
Turn off main water valve
Wrap pipes in foam for insulation against freezing temperatures
Check alarms
Protective chimney cap (keeps foreign objects out)
Clean out ducts
Remove screens and replace with storm windows (keeps the cold out)
Check the furnace
The last thing you want while you're away for the winter is a leak from frozen pipes.
That's why, Aqua Pure, will make sure your pipes are wrapped in foam, and that the lines are drained.

Our trained water conditioning professionals are experienced and prepared to help you decide what options are the best choices for your cottage during the summer months.
We proudly serve Ionia and Montcalm County.
Copyright © 2017 Aqua Pure