Congratulations on taking a step to one of the most important decisions of your life!
Whether you do well in life but somehow feel there is more for you out there or you are frustrated in the moment, not knowing what to do, where to turn – this is the place where everything changes...
SHL Coaching and Hypnosis uses unbeatable, holistic approach that will take you from where you are now to where you want to be in life.
We, ourselves, still can't get used to the outstanding results we have with our clients and it's no magic, there are four things that make us remarkably different:
Cutting edge science to utilize the subconscious in the most effective way on a daily basis. We believe that learning never stops, so we learn, incorporate new methodology, innovate constantly and use only the most effective techniques. However we are not in love with our techniques- we are in love with our clients. Which brings us to…
Client oriented approach. We give our clients what they want and what they need, creating a highly fulfilling experience, based on trust and mutual respect. We become your fans and we deliver results.
Our core value is integrity. We don't preach what we haven't mastered practically. We apply our knowledge, analyze results and integrate success. We maintain constant integrity check as a main discipline to keep our intentions pure and success inevitable. This is something that is very rare in personal development industry. We choose to lead by example. Only people who have succeeded practically can teach you the difference that separates good outcomes from brilliant.
We learn only from the best in the world. We believe it's vitally important. Success always can be replicated if you know the right algorithms. We prefer to use algorithms that already brought people to the top. These investments payoff in extraordinary results.
Imagine your life if you could …
overcome blocks/ limiting beliefs;
discover your true driving forces;
fire emotional fuel to fulfill your dreams;
define what you really want and what makes you happy practically, not theoretically;
control your emotional state;
And so many other effective tools that make our clients UNSTOPPABLE!
Let me ask you a few questions:
When will you REALLY start living your life the way you want it?
Would NOW be a good time?
Do you think you can enjoy more success, love and happiness in your life?
If yes…
Don't miss this opportunity!
Schedule your first complimentary session now!
*Services provided by SHL Coaching is not a therapy, counseling or psychotherapy.
Clients with mental history required to initiate communication with their mental health provider prior to scheduling sessions or will be referred to one in order to receive the best quality of service.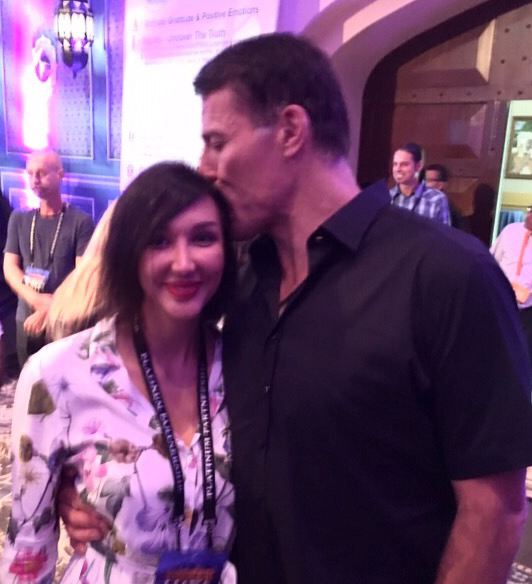 "Liana doesn't come from the place of ego, she comes from the place of love."
- Anthony Robbins,
World's #1 Peek performance Coach
(Platinum Partnership
trip to India, 2016)