Welcome to Summit Images Hawaii
These images are from the Total Solar Eclipse of 1991. They were taken from the summit of Mauna Kea, Hawaii. This was the only Total Solar Eclipse to occur in the United States since 1979. This is one of Mother Nature's most awe inspiring events. These images have been under lock and key for the past 26 years.
This is your opportunity to own a copy of this most momentous and historic event.
# Limited Edition Print 16 x 20 inch -  $39.95.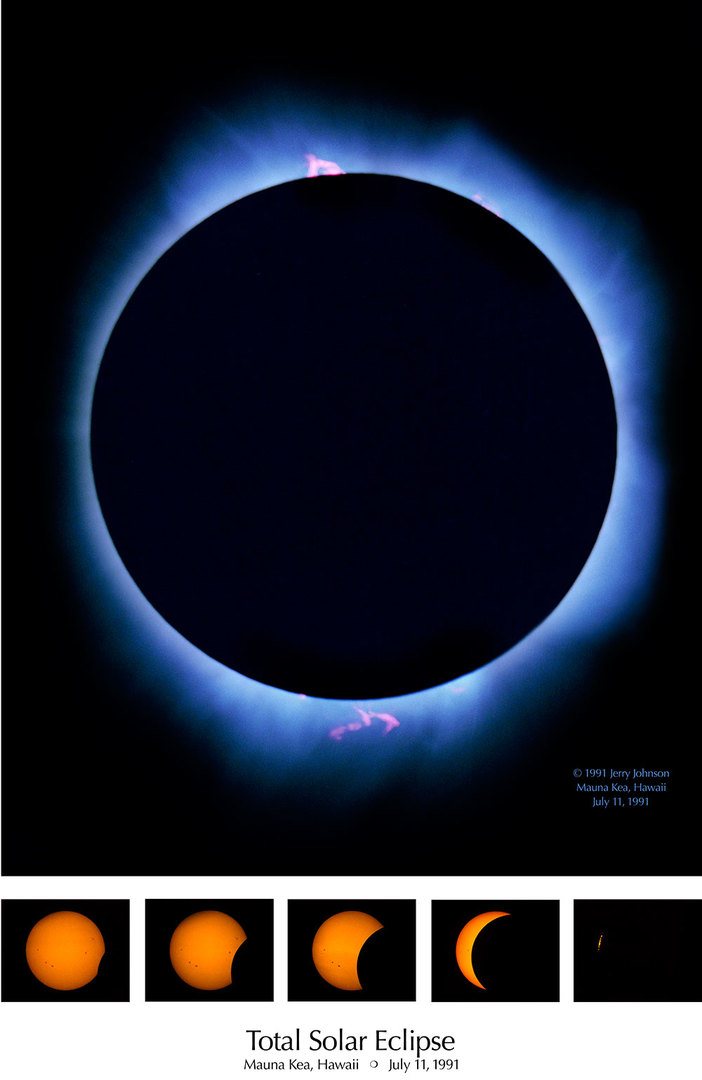 Each 8 x 10 photo below is $19.95.