Tie your knot or renew your vows on "Impulse" our 30 foot sailboat located on beautiful Penobscot Bay, in Rockland, Maine.
It's intimate, romantic and affordable.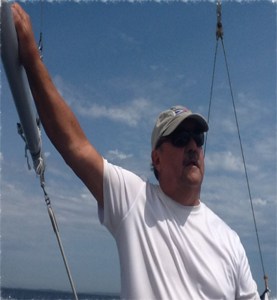 David and Kathy Felch are the owners of Impulse. Originally from New Hampshire, David and Kathy moved to the Maine coast in 1993 where they raised their 3 sons, Myles, Sam and Gavin. David has worked on the water off and on for many years in addition to being a recently retired high school math teacher. He has held a 100 ton masters license for 38 years and throughout those years has operated fishing charters as well as sight seeing vessels. Kathy, (Davids better half), has been a state of Maine Notary Public since 2001 and has officiated over 100 weddings. In addition to that she works as a teachers aide at an elementary school. With a background in art, she spends her spare time as a practicing printmaker. David and Kathy have been married for 30 years.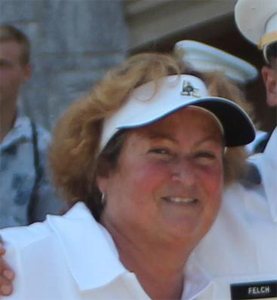 Climb aboard our 30 foot recently renovated Hunter sailboat. Bought on an impulse by its previous owners and again by its current owners. Impulse is a US Coast Guard documented vessel. The boat is fully equipped with a full sized head, (toilet) Galley, (kitchen area) and a spacious cabin. We are licensed for six passengers only. Adults and children, whatever age or size, are considered a passenger according to the US Coast Guard. We can take the happy couple as well as their witness's, 5 passengers in all. (The state of Maine requires you have witnesses.) Please do not ask if you can take an extra person. This is YOUR charter and you will be the only people onboard.
© Copyright 2017. All Rights Reserved