What is the "Blues Plate Special" you ask?
During the North Atlantic Blues Festival we will be tied up at the city dock. If you've always dreamed about getting married on a boat but were afraid you'd get seasick and that it would ruin your day. Here's your chance to hop on board and tie your knot or renew your vows with some of the greatest blues music playing live in the background. Or would you rather a quiet moment before the festival begins, see you at sunrise!
The second weekend of July, because we will be dockside your wedding ceremony will be half price. Your friends and family can watch from the dock if you wish or if its an elopement and you didn't bring witnesses... no worries there will be someone walking around the dock that can witness your event. So if your a landlubber or a lover of the blues join us dockside for a very memorable moment that will stay with  you forever.
See below for more information about Events & Festivals in Rockland, Maine.
The acclaimed Blues Festival features over 15 Blues artists from throughout the U.S. and abroad. In downtown Rockland on Saturday night there will be a Blues "Club Crawl" with more than fifteen clubs featuring Blues bands.
Second Weekend in July
http://www.northatlanticbluesfestival.com
Blues Festival Hotline: 207-593-1189
Events & Festivals in Rockland, Maine
Be it Lobster, Blues, Boats or Festival of Lights, Rockland has a festival for locals and visitors alike. Rockland, Maine is proud to host several events that are as different as they can be.
Welcome in the summer season at the Summer Solstice celebration in June. July is kicked off with the North Atlantic Blues Festival, two days of Grammy Award winning blues music on the harbor. Rockland now boasts it's own Blues Marker on the Mississippi Blues Trail.
The end of July becomes all things lobster with the 5 day Maine Lobster Festival, for over 65 years we have been celebrating lobster in Rockland. The Lobster Festival brings 75,000 people to Rockland, involves 1,000 volunteers and 20,000 pounds of lobster, great music, entertainment, and tents featuring children's activities, marine life and the arts.August brings the Maine Boats Homes & Harbors Show featuring beautiful boats, and the skilled craftsmen that make them. Our harbor is filled with crafted boats and the park home goods and hand crafted items.
Original Lobster Festival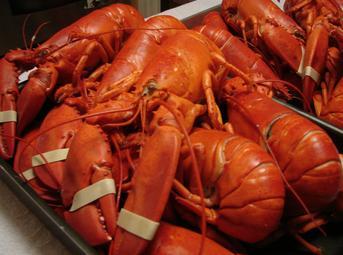 Rockland is pleased to host the world famous "Original Lobster Festival"
It is one of New England's great summer events. Tons of steamed Maine lobsters served along with pageantry, waterfront activities, maritime displays and demonstrations, Maine arts and crafts, visits to Navy and Coast Guard ships, harbor cruises, contests, lots of wonderful entertainment, a giant parade, international lobster crate race, children's activities and much more.
Call 800-LOB-CLAW
Maine Boats, Home & Harbor Show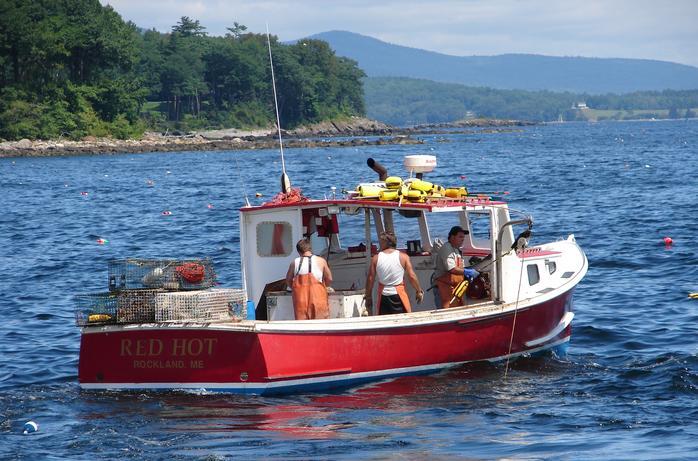 Maine Boats, Homes & Harbors Show  will feature boats in the water, boats on land, marine gear vendors, fine furniture and home wares, the arts, architecture, and delicious food. This event is Maine's only in-the-water boat show, and it is also the only show to feature dozens of Maine's most talented furniture makers, architects, and builders combined on one spectacular waterfront site. These craftsmen present all the essential components for living the good life on the coast of Maine. There will be hands-on demonstrations, live music, a marine activities area, exhibits, the 4thannual Zucchini Boat Regatta and, of course, the ever-popular World Championship Boatyard Dog® Trials on Sunday (only pre-entered dogs may compete, see maineboats.com for entry information). This show is a must for everyone who enjoys life on the Maine coast. See website for admission information. Gates open at 10am daily. Please leave all pets at home; they will not be allowed on show grounds. The Maine Boats, Homes & Harbors Show is produced by the internationally acclaimed Maine Boats, Homes & Harbors magazine, now in its twenty-third year. Every year the second week in August.
For more information on where to stay or other events along the mid-coast Maine area check out the Rockland, Maine Chamber
of Commerce at: www.dreamvacation.com or call them at: 207-596-0736
© Copyright 2017. All Rights Reserved