Drawing Prize for
One FREE Quilting
up to Queen size!
LAST DRAWING WINNER:
Nancy Smith of Portland
Register Below For Next Drawing: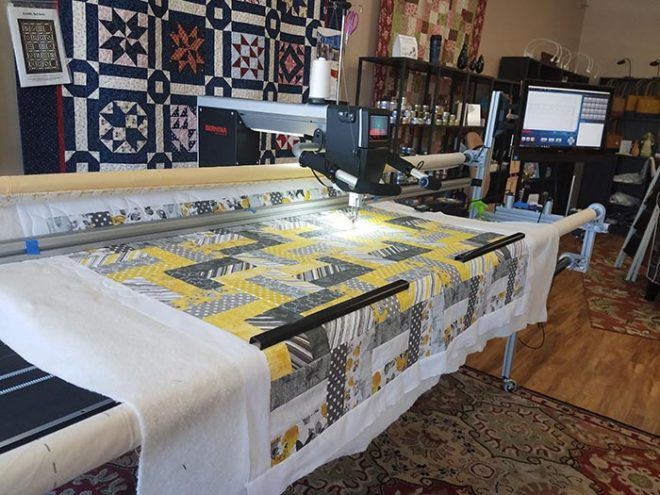 Welcome to Quilting Longarm Magic
We are a home based business specializing in Computer controlled Longarm Quilting.
Knowing the love and amount of painstaking labor our customers have put into their Artistic Quilt Top creations, we make every effort to compliment your quilt project with a superior quilting process.
We own a top of the line Bernina Q-24 Longarm machine combined with a Bernina Q-Matic Computer controlled quilting system, mounted on a 12ft frame. This allows us to mount and sew tops up to 120" wide.
We currently have over 600 pattern designs for you to choose from or we can download most commercially available designs.
We would welcome any questions you have and the opportunity to help you complete your Quilt project.
Our goal is to be as proud of the quilting service we provide as you are of your artistic quilt top creation.
- Charlie & Barbara Faust