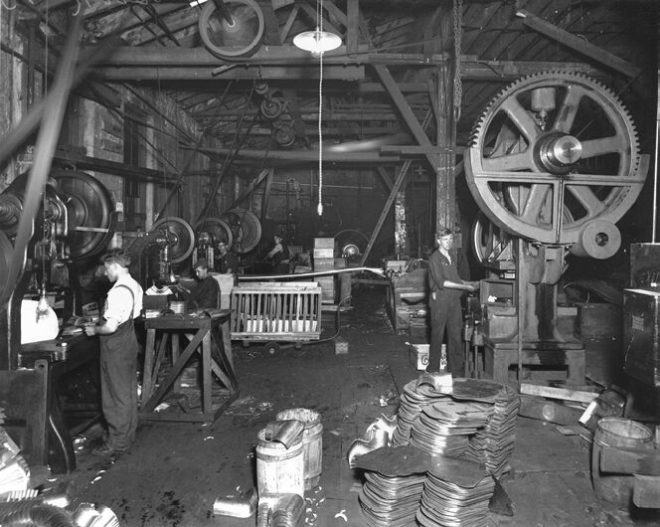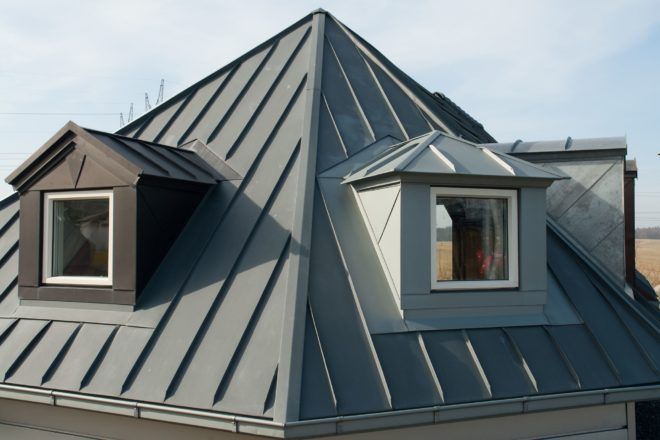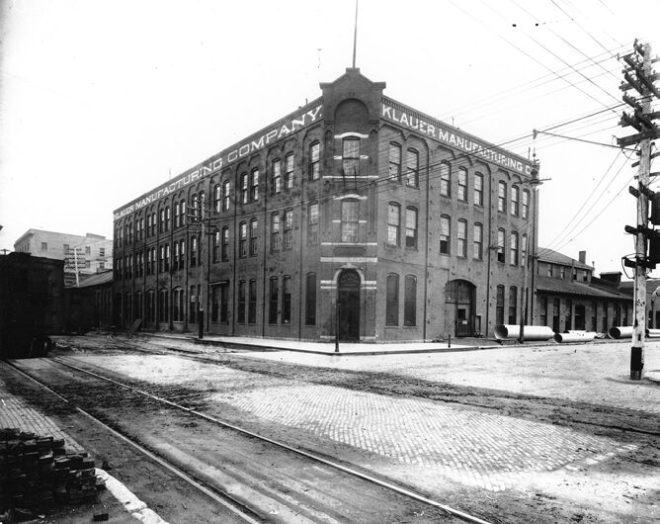 With over 150 years of experience in the sheet metal industry, Klauer Metal Processing is Dubuque's premier choice for standing seam roofing.Choosing a steel roof gives your home a beautiful and sleek finish, individually crafted on-site to custom fit your home or business.
Klauer Metal Processing works with local, experienced contractors to offer a superior roof by rollforming the materials onsite to the exact length needed for the roofing, instead of pre-ordering material that could potentially be too short or too long. This process saves time and money, reducing waste and  avoiding damage to the steel often contracted through the shipping process.
Our steel roofing process is environmentally friendly, boasting products that are 100 percent recyclable and made of up to 89.7 percent recycled material. In addition, steel roofing reflects the sun's rays and lowers energy costs by up to 25 percent.
Klauer Metal Processing is a division of Klauer Manufacturing Company, a local Dubuque business that has been making sheet metal building products since 1870, and is currently in its fifth generation as a family-owned business.You can count on us for a superior steel roof.
Click below for Demo video
Myth

: The sound of rain will be much louder if I have a steel roof.


Fact

: Steel roofing over solid decking and insulation is no louder than any other roofing material.

Myth

: My house will become more of a lightning risk with the addition of a metal roof.


Fact

: A metal roof will not increase the chances of your house being hit by lightning, and will, in fact, disperse the energy of a lightning strike throughout the entire building.

Myth

: Steel roofing will make my house look like a barn.


Fact

: The Standing Seam "hidden fastener" type of steel roofing that we use is completely different from barn steel. Our roofs have a more finished look, comprised hidden fasteners, low profile trim, and low gloss paint.

Myth

: If I have a steel roof, I will have to worry about rust and yearly maintenance.


Fact

: Our steel roofs are maintenance-free and come with a 40-year paint warranty. Your metal roof from Klauer Metal Processing will likely be the last roof you put on your home.

Myth

: My steel roof will be vulnerable to dents from the weather.


Fact

: In most cases, metal roofs hold up better than other roofing products and are impact resistant.

Myth

: Steel roofing is heavy.


Fact

: Our steel roofing weighs half or more of what asphalt shingles weigh. In fact, in high snow areas steel roofing is preferred because of its low weight and ability to shed heavy snows. Roofs have collapsed under the weight of heavy snow caught on conventional roofing.