A/C TEX COOLING & HEATING
License & Insured: TACLA 58166 E
Residential and Commercial Cooling and Heating, repair and replacement.
Air quality and comfort with Plumbing, Electrical and Hot Water Heaters. Handyman Services, ceiling fans and garbage disposals. Free Estimates: On New equipment replacement.
No extra charge for service calls on nights, weekends or holidays.
Service Area: West, Northwest, Southwest Houston, Texas, including inner-loop. Including but not limited to: Bear Creek, Copperfield, Katy, Cypress, Fulshear, Brookshire, Richmond, Sugarland, Texas. Services: Air Duct Cleaning, Ceiling Fans, Electrician, Handyman Service, Heating & Air Conditioning/hvac, Locksmith, Plumbing, Water Heaters In Business Since: 2009
Adam of A/C Tex checked an air conditioning unit at my residence. He was very thorough and even checked the heating unit. He repaired what was necessary and let us know which parts of the AC were faulty and which components were functioning correctly, which was greatly appreciated. It's exactly what you want in a technician; his pricing was fair, the work was thorough and hassle-free. Additionally, he was very pleasant to work with, which is an added bonus. I highly recommend A/C Tex and their quality of work.
Shannon Marchand
I had my whole house redone duct work and all! They came in and removed all duct work in less than an hour. Had my a/c up and running that same evening and at great price!
Thanks A/C Tex!
Hannibal Almodovar
Very good at his job, and listens too your complaint. Best man for the job ! $$
Michele Shelly Mclaughlin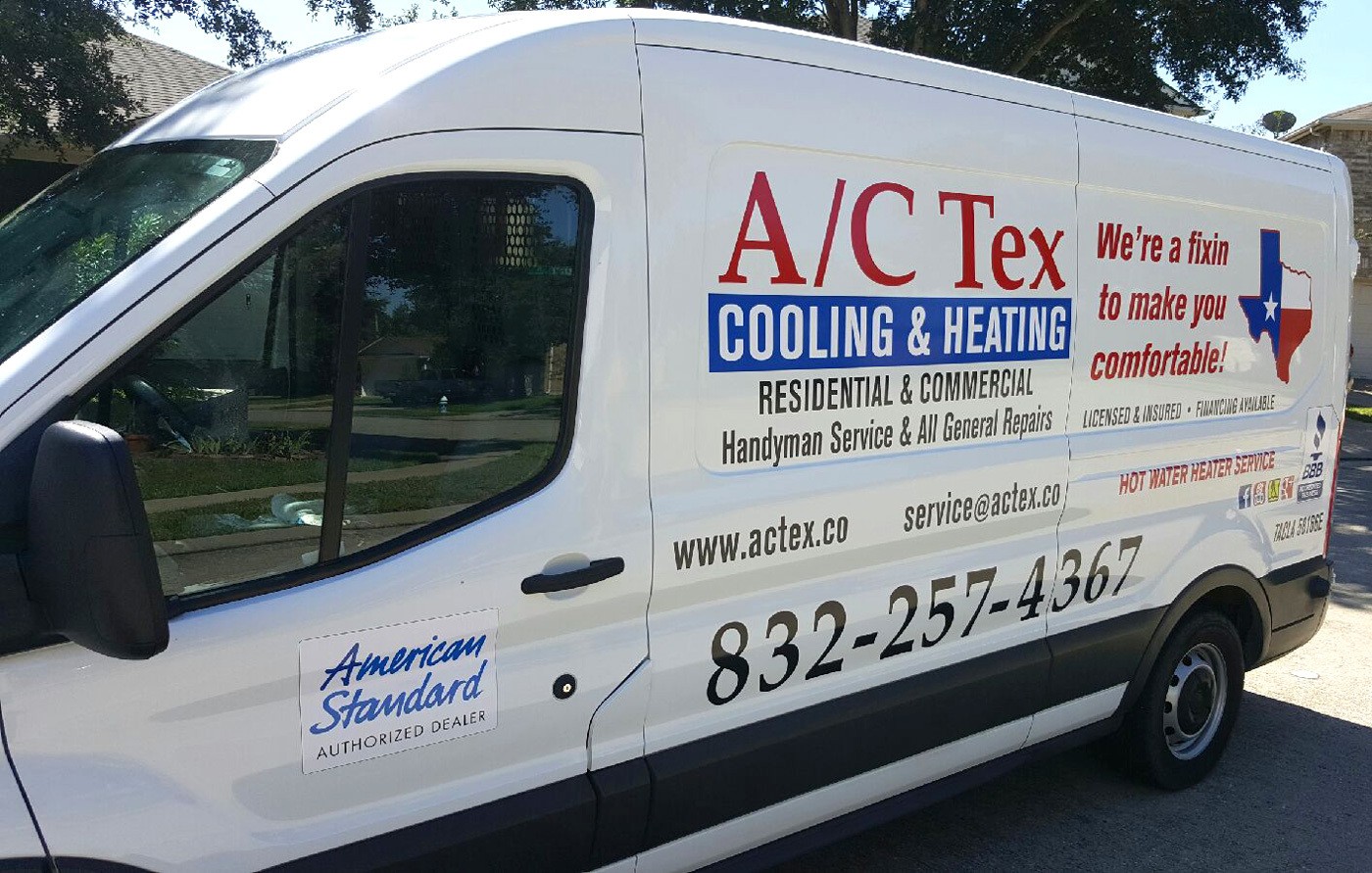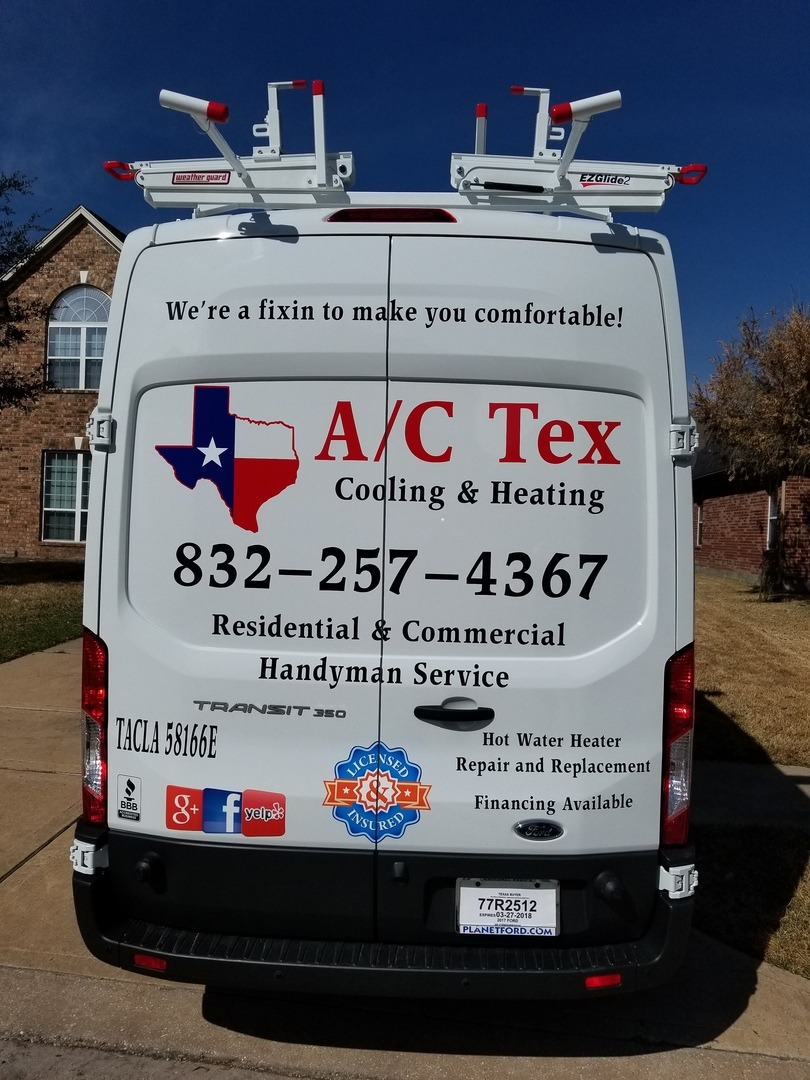 SEND US A DIRECT MESSAGE:
How efficient should your AC & Heating system be?
Every home and every home owner has different needs and we would have to evaluate the home and ask the homeowner what is important to them regarding home efficiency and needs.
Most home installs are not done as well as they should be. The reason for this is two fold:
Cost

Inexperience of the company to address proper airflow and comfort for the customer.
New home builders sometimes hire people with limited knowledge of air flow and proper installation practices in order to stay within limited budgets. Sometimes the contractor doesn't know any better. Allow us to perform our A/C Service Special with free primary drain flush on your home.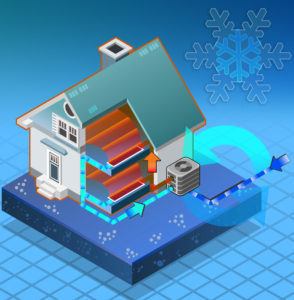 What is important? Proper supply air flow, proper return airflow, media air cleaning of return air, UV lights used in eliminating most airborne contaminants and having your system checked once a year for cooling.
Maintaining your systems efficiency through proper maintenance and cleaning components as needed. You must address any problems that arise. Knowing that you're not going to be put in a position where your equipment will fail during peak times of the year.
Did you know?
Your furnace operates your AC. You are using your furnace year-round.
Remember:
Preventative maintenance will save you money!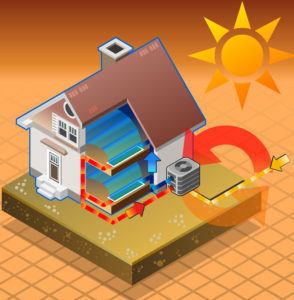 Heating & Furnace: Heating has its own issues when it comes to keeping your home as comfortable as you like it. A lot of components have to work together to heat your home even if one of these is not in proper working order, it will keep your furnace from coming on.
Have it checked once a year in the fall to keep your system operating properly. This gives you an idea of the condition of the unit. By addressing these issues you may extend the lifetime of your system and you will know where you stand on the possibility of future failures in the unit.
Most believe that you only have to use the furnace to heat the house. Your furnace operates your AC, so you are using your furnace all year-long, not just during the cold season.
We are an authorized dealer for American Standard and Daikin (Goodman)
We sell and service all major brands: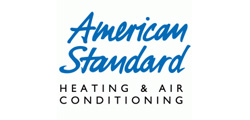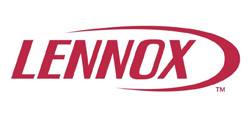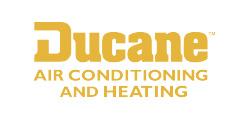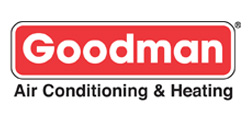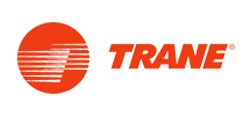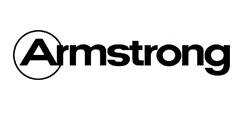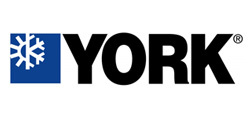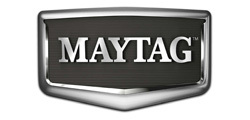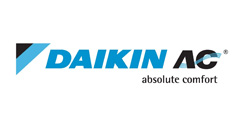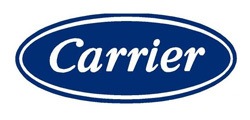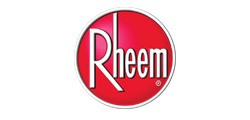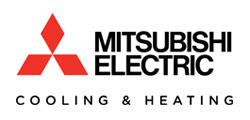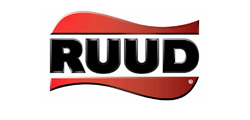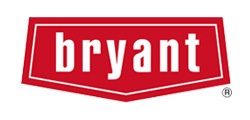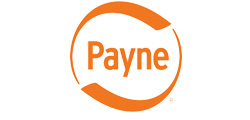 HAVE YOUR FURNACE CHECKED BEFORE IT GETS COLD!
INCLUDES PRIMARY DRAIN FLUSH WITH HEAT CHECK
HAVE YOUR SYSTEM CHECKED BEFORE THE TEMPERATURE RISES!
INCLUDES PRIMARY DRAIN FLUSH AND CONDENSOR COIL CLEANING
Make sure your Air Conditioner is operating properly & efficiently!
*Free primary drain flush, Clearing a clogged drain is an additional cost.
Thorough overview of your System, Water Heater service & replacement available. No extra charge for service calls on nights, weekends or holidays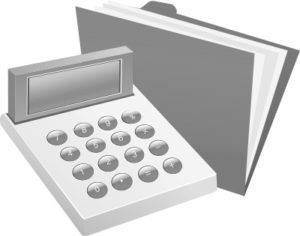 Whatever Your Needs, Whatever Your Credit…
We may have the financing available to help you get that new cooling & heating system of your dreams.
A/C TEX
Cooling & Heating
Providing Air Conditioning Services in Houston, TX and surrounding area.
(832) 257-4367
actexcypress@yahoo.com
ADD OUR DEALER #C15580 AND GET PRE-APPROVED THROUGH FTL FINANCIAL.
CALL 1-800-981-9032 EXT. 316