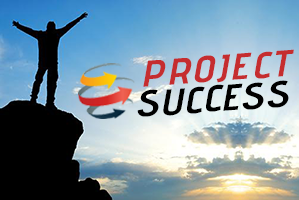 "DYNAMIC, VIDEO TRAINING PROGRAM FOR COUNTER SALES PERSONNEL. GUARANTEED TO DRAMATICALLY BOOST REVENUE AND IMPROVE PR!!"
Contact Us (310) 872-4038
Sales@projectsuccess.biz
176 N. Canon Dr, Beverly Hills, CA 90201
Welcome to Project:Success
Project:Success is a progressive, high tech, innovative approach to training retail salespersons and to aiding them in reaching their maximum potential.   It utilizes heat sensing camera technology to capture interactions between customers and employees. This footage is then used by our staff to build a training program that reflects the needs of your business and workforce.
The Project:Success team is made up of the most highly skilled, trained and educated professionals in Sales, Technlology and the Creative Arts.
Copyright 2017. All Rights Reserved.