IT IS NOT WHAT YOU DO, IT IS WHY YOU DO IT
Tear down, Buildup, Encourage, & Equip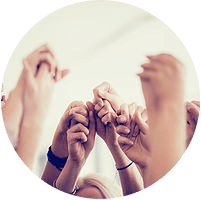 Our calling is to build up families, men, and people in need of a helping hand. We use our training, education, and experiences to bring a connection for a relationship that will allow healing and make it possible for people to reach their goals. We have been called to a life of service through Christ to be not only an example, of both positive, present, and negative past, but also a guide. This life brings many trials, and when we have people to mentor us through these trials we are able to do more than we could do alone. We hope to be a tool for good and light when there is none
"When you touch one thing with deep awareness, you touch everything."
— Lao Tzu —
We take a non-traditional approach to couples counseling. This process takes a deep dive into the challenges you're facing in your relationship.
We believe "Home Comes First". Building trust and comfort under the same roof will allow families to cope and respond positively to the trials in life.
We understand the harsh reality of coping with a crisis. Here we believe anyone can withstand the storm with dedicated and ongoing support.
We understand that this is a lifelong process. A process that will help you learn and understand yourself, and the world of work in order to make career, educational, and life decisions.
We know life is a journey. This is a way for people to assess their skills and qualities, consider their aims in life and set goals in order to realize and maximize their potential.
Located in Washington State & Servicing Nationally
© Copyright 2017. All Rights Reserved