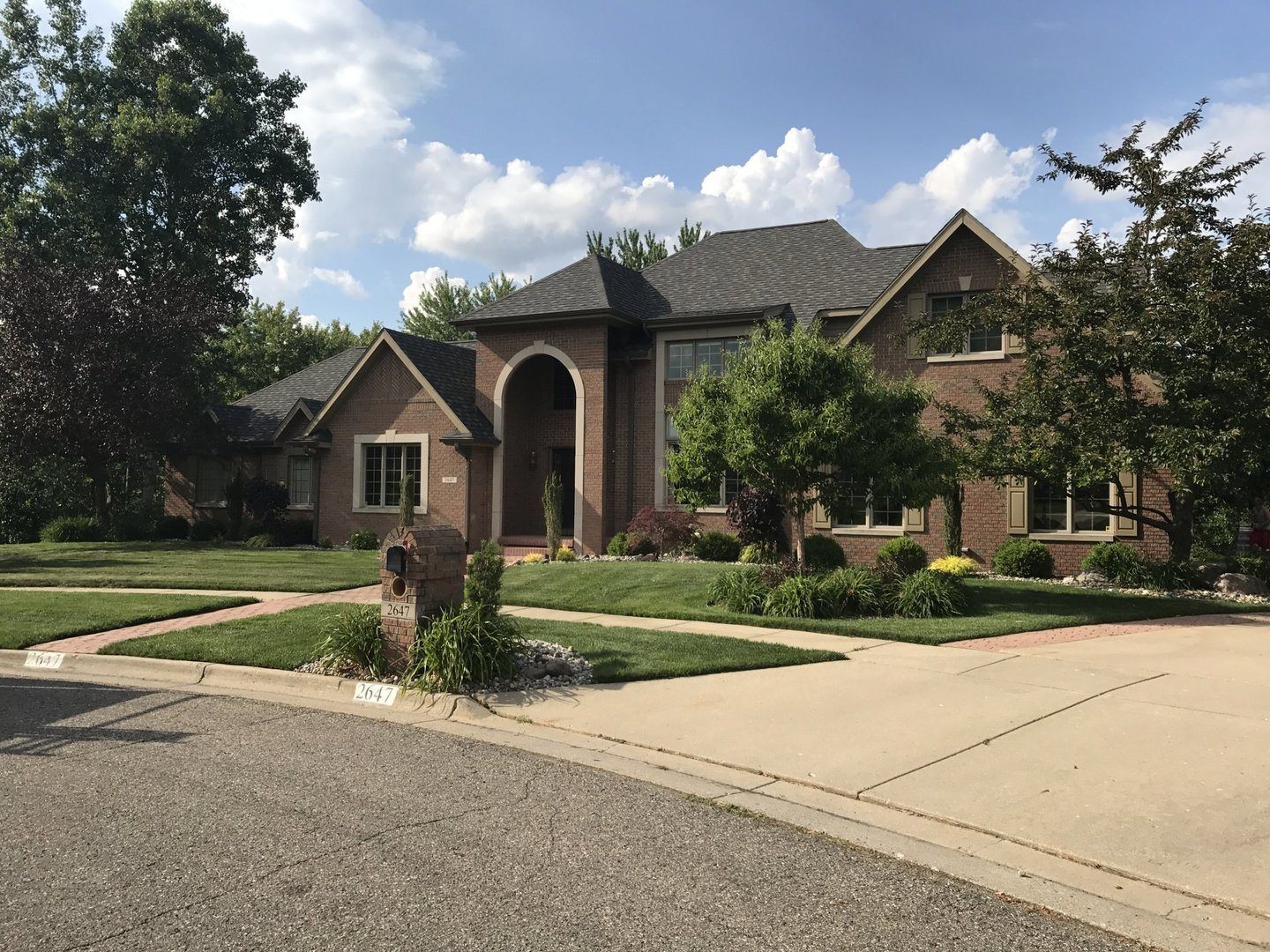 PROTECTING HOMES WITH TOP NOTCH ROOFING SERVICES IN GRAND RAPIDS, LANSING, AND IONIA
You feel most comfortable when you're at your home with your family, and that's how it should be! Your home is where you've made precious memories and continue to build your life. At Crown Roofing And Gutters, we believe your roof should never stand between you and your comfort.
Our residential roofing services are designed with your specific needs in mind. No matter how large or complex your roofing issue may seem, we're here to make it right. We can even provide you with a free estimate to make the process even easier for you. If you live in or around Grand Rapids, Lansing, and Ionia and you need roofing services, Contact Us Now!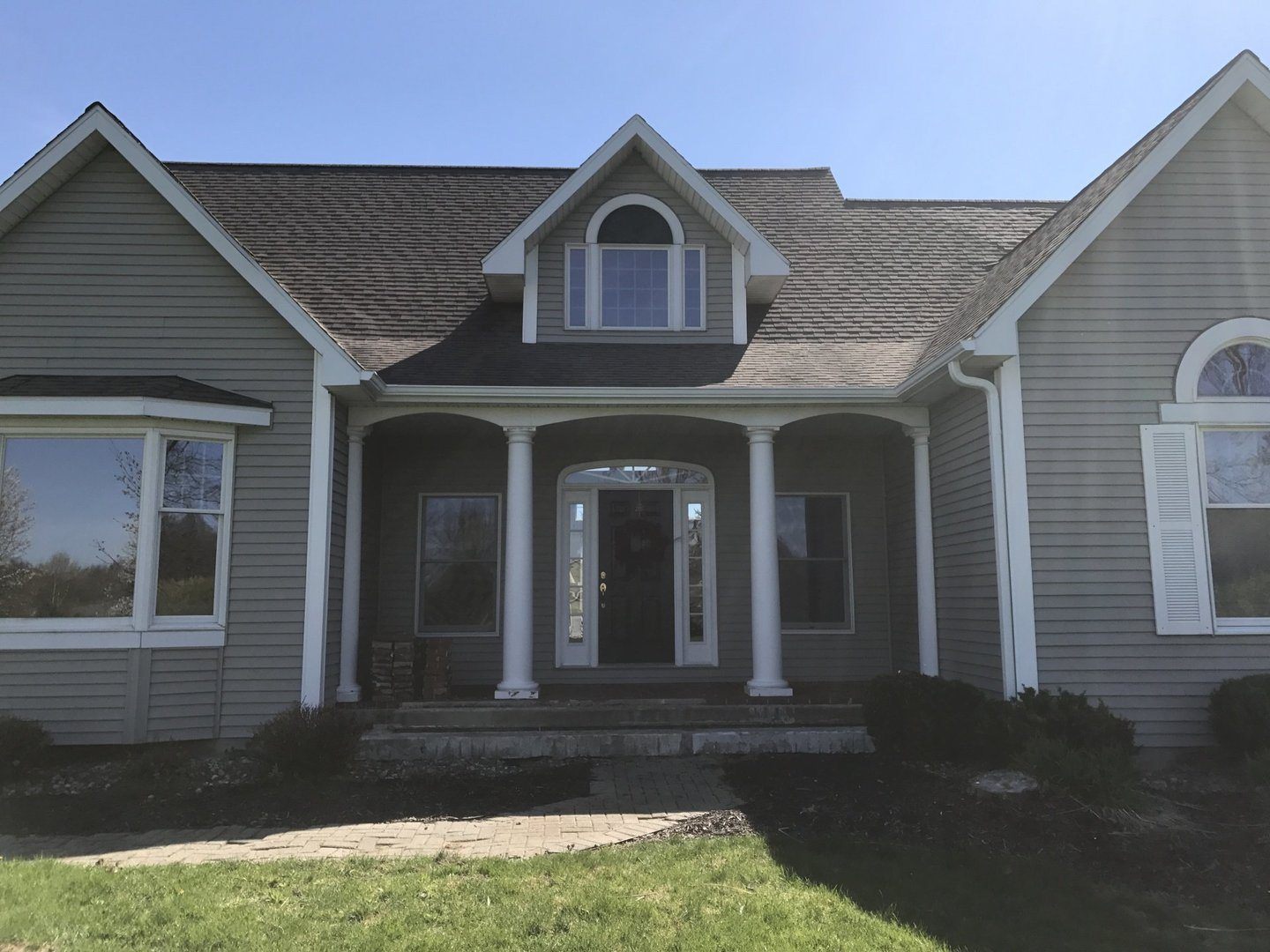 BENEFITS OF A NEW ROOF FOR YOUR HOME
One of the most obvious benefits of a new roof is that it makes your home more appealing. When you think of old, run-down houses, one of the first visuals that comes to mind is a roof that looks like it hasn't been repaired in decades. A new roof can make your home look like the newest house on the block. A new roof also makes your home more valuable on the housing market, increasing the value and generally decreasing the time it spends on the market if you're looking to sell it.
An old, damaged roof can also be energy inefficient. In the summer, it can let out the cold air your air conditioner produces. In the cold Michigan winter, it can let out the heat from your furnace or fireplace and allow the freezing air in. Apart from being uncomfortable, an old roof can raise the cost of your monthly energy bills.
Simply put, a new roof can be an investment well worth its price. Whether you're looking to sell your home and want it to be as valuable as possible or if you're looking for some potential leads to cutting down your gas or electric bill, a new roof is a great place to start. Contact Us Now!
WE MAINTAIN, REPAIR, AND REPLACE COMMERCIAL ROOFS IN GRAND RAPIDS, LANSING, AND IONIA
Do you need a dependable, economical way to extend your roof's lifespan? Crown Roofing & Gutters can help you. Roof coating systems can restore your roof's functionality and, in most cases, eliminate the need for intensive roof tear-off.
Roof replacement is costly and repairs add up over time. A coating system installed by Crown Roofing & Gutters will address current issues and help mitigate future ones. Plus, with energy savings it could pay for itself in just 7 years. For more details or to request a professional roof coating estimate, Contact Us Now!
Roof Coating Advantages
According to industry studies, as many as 70-80% of roofs are replaced prematurely. Roof coatings, or "roof restoration" systems, present a timely, cost-saving alternative to roof replacements. Here are a few reasons why roof coatings are sometimes preferable:

Roof Replacement

Expensive roof tear-off

Steep labor costs

Costly disposal of old materials

Landfill usage fees

High costs for new roofing materials

Poses disruption to business activities

VS. 

Roof Restoration Systems

Little to no roof tear-off

Lower labor costs

Reduction in old materials

Avoid landfill usage fees

Lower costs for new roofing materials

Virtually no disruption to business operations
The savings do not end there. Besides costing less than a roof replacement, roof coatings can also reduce your facility's energy consumption. To learn more about these economical, energy-effective roofing options,
Contact Us Now!
High-Performance Roof Coating Solutions
Crown Roofing & Gutters has the expertise and precision to apply coating systems on all types of commercial roofs. From start to finish, we strive to maintain high standards of craftsmanship and service. As part of our commitment to excellence, we utilize the finest roofing solutions on the market.
Our premium roof coating systems offer the following benefits:

Form a seam-free, waterproof layer over an existing roof

Stop current leaks and stave off future problems.

Can extend roof life for years.

Premier resistance again hail, fire, leaks, and other hazards.

Exceptional durability & strength.

Expand & contract with fluctuating temperatures

    

UV-ray resistance delays roof aging

ENERGY STAR® certified

Reduce A/C costs with cool roof technology

Can be recoated for a prolonged lifespan

Non-prorated warranty options
With energy savings, these coating systems can pay for themselves in as little as 7 years. Furthermore, they can be backed with extendable, non-prorated warranties for up to 18 years! If your commercial or industrial building needs professional roofing services,
Contact Us Now!
Roof Coating Estimates
We pride ourselves on exemplary service & customer care. That is why we offer our clients professional, on-site roof surveys & estimates. After you schedule an appointment, we will visit your location, diagnose any problems, and provide customized solutions based on your unique roofing needs.
Don't delay! To request a roof coating estimate, Contact Us Now! A member of our team is standing by to answer your questions.
NO MATTER THE DAMAGE, WE CAN REPAIR IT
Every roof eventually shows signs of wear and tear. Certain conditions play a role in how severe the wear and tear my be, such as your roof's age, the severity of the weather, and more. If you notice that your roof leaks, sags, is missing shingles, or has dark streaks on the surface, DON'T WAIT. Delaying roof repairs can be disastrous for your home. Contact Us Now. We're a reliable roofing company who can inspect your roof and provide necessary services.
When you call Crown Roofing And Gutters, we'll provide a free, honest assessment of your roof and tell you exactly what needs to be done to get your roof back in shape. We understand that fixing a damaged roof can cost quite a bit of money, and we want to be upfront about exactly what needs to be done and how much they will cost. We're not here to nickel and dime you. We're here to protect your home. So if you think you're in need of roof repairs and you're in Grand Rapids, Lansing, Ionia, or the surrounding areas, Contact Us Now!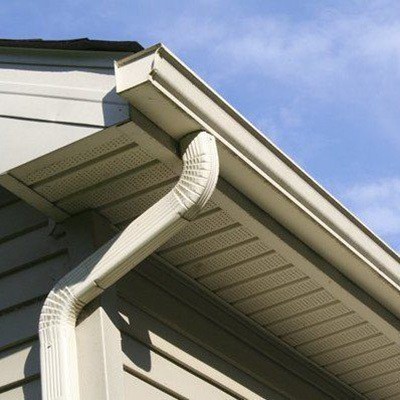 GUTTERS PROTECT YOUR HOME FROM WATER DAMAGE
You know you need gutters on your home, but do they really make a difference? In short, yes! Your gutters are responsible for moving water runoff from your roof away from your property in order to keep it from collecting on your property. If your gutters are cracked, clogged, or falling off the side of your home or business, they can't do their job properly, and your property may be at risk for dangerous and potentially expensive water damage. Contact Us Now!
INSTALL GUTTER GUARDS TO PROTECT YOUR GUTTERS FROM LEAVES
Cleaning out gutters is a miserable, messy, stinky job. Installing gutter guards could put that headache behind you, but how are you supposed to know which type to buy? We'll examine the three most popular types of gutter guards: screen, surface tension and fine mesh. We'll compare the different features, installation methods and prices to help you decide which ones will work best for your house. They can lessen the amount of labor and possibly prevent unnecessary falls. Contact Us Now!
Fill out the form below and we will happily contact you to schedule your estimate.