Justin Ofori Brown and Mariah Anochiwaah Brown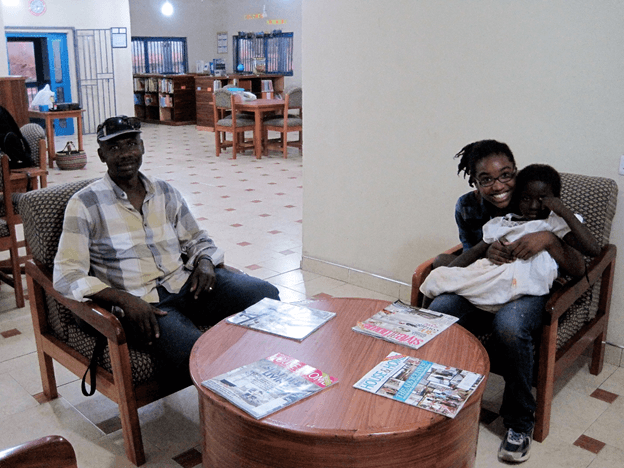 Dear Friends and Supporters,
On behalf of the entire organization, it our sincere pleasure to welcome you to African Reading House Inc., a remarkable nonprofit organization based in Fairfax VA. At Africa Reading House, we are committed to promoting literacy and education. Our goal is to give the entire village of Ayaase, surrounding areas in Ghana, and community beyond the opportunity to bring the world to their small villages via books and computers.
It is our honor to be at the forefront of this organization, but our phenomenal work would not be possible without the rest of our team.
Africa Reading House Inc. consists of group of American and Ghanaian volunteers who are steadfast, resourceful, and eager to make a difference. Collectively, we dedicate ourselves to the organization and the cause in order to insure we are making the greatest impact.
For the last three years, Africa Reading House Inc. has had the great privilege of undertaking an innovate project in the Ashanti region in Ghana. Our first library was built in the small village of Ayaase. The library helps to develop good study habits and learning skills as well as, interest in reading and university! These programs and projects are designed to cultivate the future leaders, innovators, educators, and entrepreneurs of Ghana.
We look forward to many more fulfilling years, as there is still much work to be done. We cannot do it without you! Become a part of our Africa Reading House family and our story. Start a club, donate, collect books, educational supplies, or volunteer! The opportunities are endless.
We hope you will join us in our effort to continue promoting education and end illiteracy in Africa.
Thankfully,
Justin Ofori Brown and Mariah A Brown