Welcome to J & K Postal Works, LLC
Experts in everything mailboxes
Let us fix your mailbox problem!
United States Postal Service (USPS) Contractor for over 30 years Licensed, bonded and insured.
Experienced, Reputable Mailbox Contractor
Since 1988, J & K Postal Works is a family-owned, full-service mailbox contractor. J & K Postal Works:
Sells mailboxes
Services and repairs mailboxes
Pours concrete for mailboxes
Maintains and cleans mailboxes
Performs mailbox lock changes
Installs mailbox security features
Installs and removes mailboxes
Builds mailbox structures
Paints mailboxes
Mailbox lighting and bulletin boards
Paints mailboxes and structures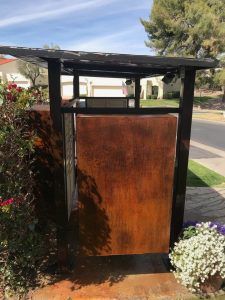 J & K Postal Works products and services meet USPS specifications.
In addition to performing work for the USPS, J & K Postal Worksperforms work for builders, property managers, home owner associations, and private home owners regarding all of their mailbox needs including commercial properties and multi-family housing units.
J & K Postal Works has long-term, trained, professional staffwho are background checked, drug tested and have a sensitive security clearance.
J & K Postal Works provides mailbox services in Arizona,Nevada, New Mexico and other states depending on the size of the job.